Jumpstart your Telecom and Cloud service vendor selection
Learn About the Advantages that System Target Offers
Personalize Your Experience
Cloud, IT and Communication services are more complex than ever. Keeping track of it all is a full-time job. Our approach to sourcing these services is keeping in mind what is most important to you. Whether it is saving money, ease of use, leveraging best of breed solutions or reducing costs.
We provide a single point of contact, risk-free cloud, and telecom audits, and we are always vendor neutral.
Step 1: Discovery & Needs Analysis
We identify your needs and goals, document your company's key performance indicators. Then we analyze your current contracts, network, and costs.
Our expert team will design a custom solution to meet your specific business needs, key performance metrics and budget.
Step 3: Select Plan and Vendors
We identify the solution providers that best meet your requirements. We then find the best of breed options and present their proposals to you.
Step 4: Contract Negotiation
After you've selected a solution, we'll leverage our preferred relationships to help obtain the best pricing and contract negotiations for your business.
Step 5: Implementation & Support
We manage the project with your team to best serve you and ensure a successful implementation. We will then continue to serve you as a liaison to ensure you are satisfied.
Please reload
Our Partners
Our +200 suppliers of the best-in-class cloud, IT and telecom solutions providers.
We empower companies to monetize and manage the entire cloud services lifecycle by connecting them with the world's best cloud ecosystems. System Target has the most comprehensive portfolio of Cloud, IT and Telecom solutions providers supporting today's IT organizations.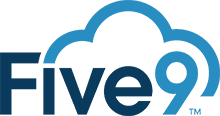 Telecom and Cloud Technology Solutions
The Right Technology For Your Business
We bring Telecom and Cloud professionals together with industry-leading partners and technology to help teams lower costs, increase productivity, and ensure compliance and security across organizations. We have one of the most robust portfolios of next-generation Telecom, Cloud, and IT technology solutions to meet any clients real-world needs.
Solutions
Creating efficient and forward-looking ecosystems for your business
Cloud
Cloud solutions public, private, and hybrid, IaaS, PaaS, DaaS, DRaaS. AWS, Google and Azure
Voice & SMS
VoIP, SIP, UCaaS, CPaaS Collaboration, Hosted PBX, and Contact Center as a Service, Dialers, SMS
Security & Compliance
Network firewall, threat assessment, vulnerability testing, and DDoS mitigation
Mobile
B2C, B2E, Mobile Email, Enterprise Wireless Services
Connectivity
High-speed access, Internet, Ethernet, MPLS, VPLS,
SD-WAN, WAN, Optimization and VPN
Connecting your business and technology
We want to hear from you!
​
Tel: (877) 590-1330 | Email: